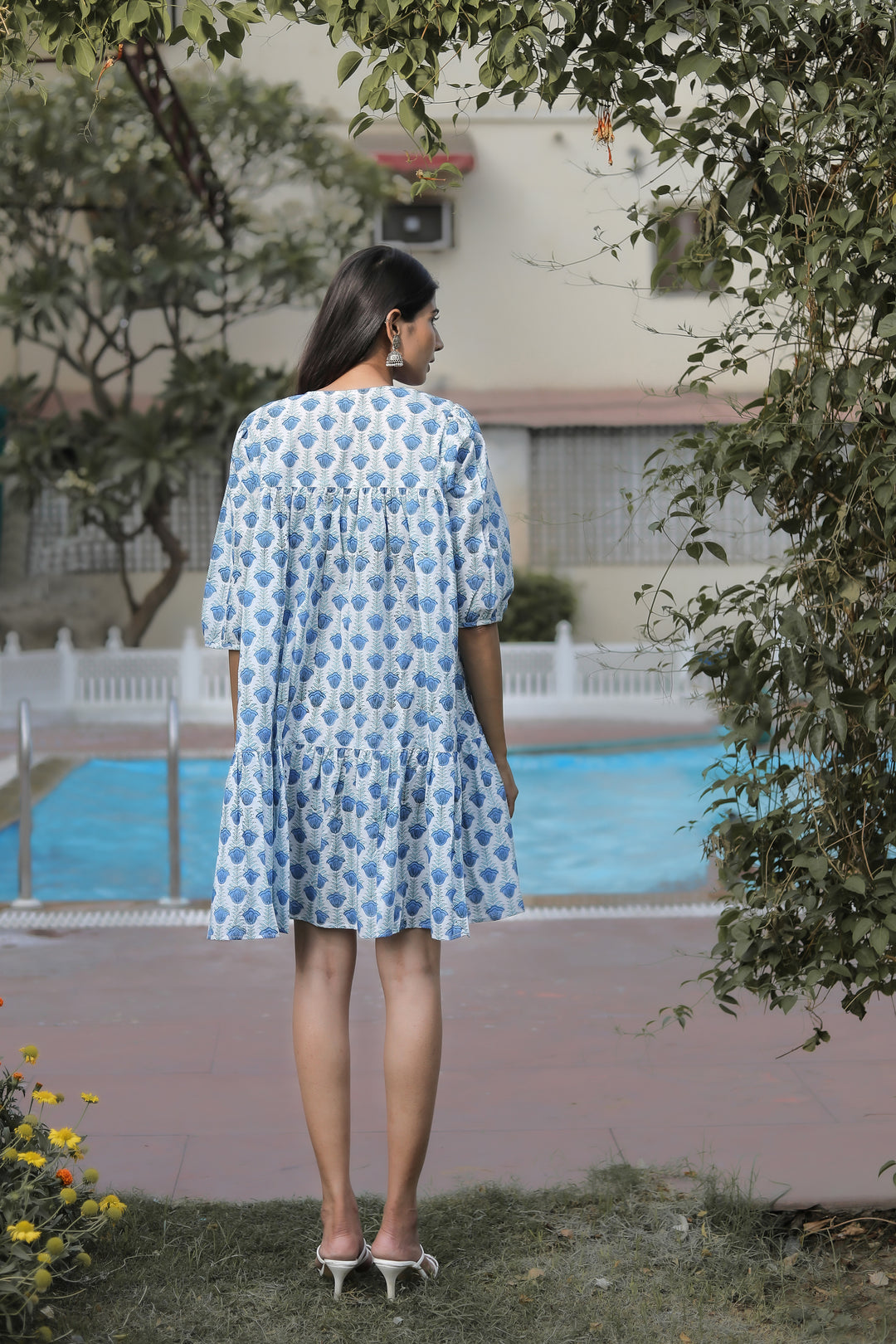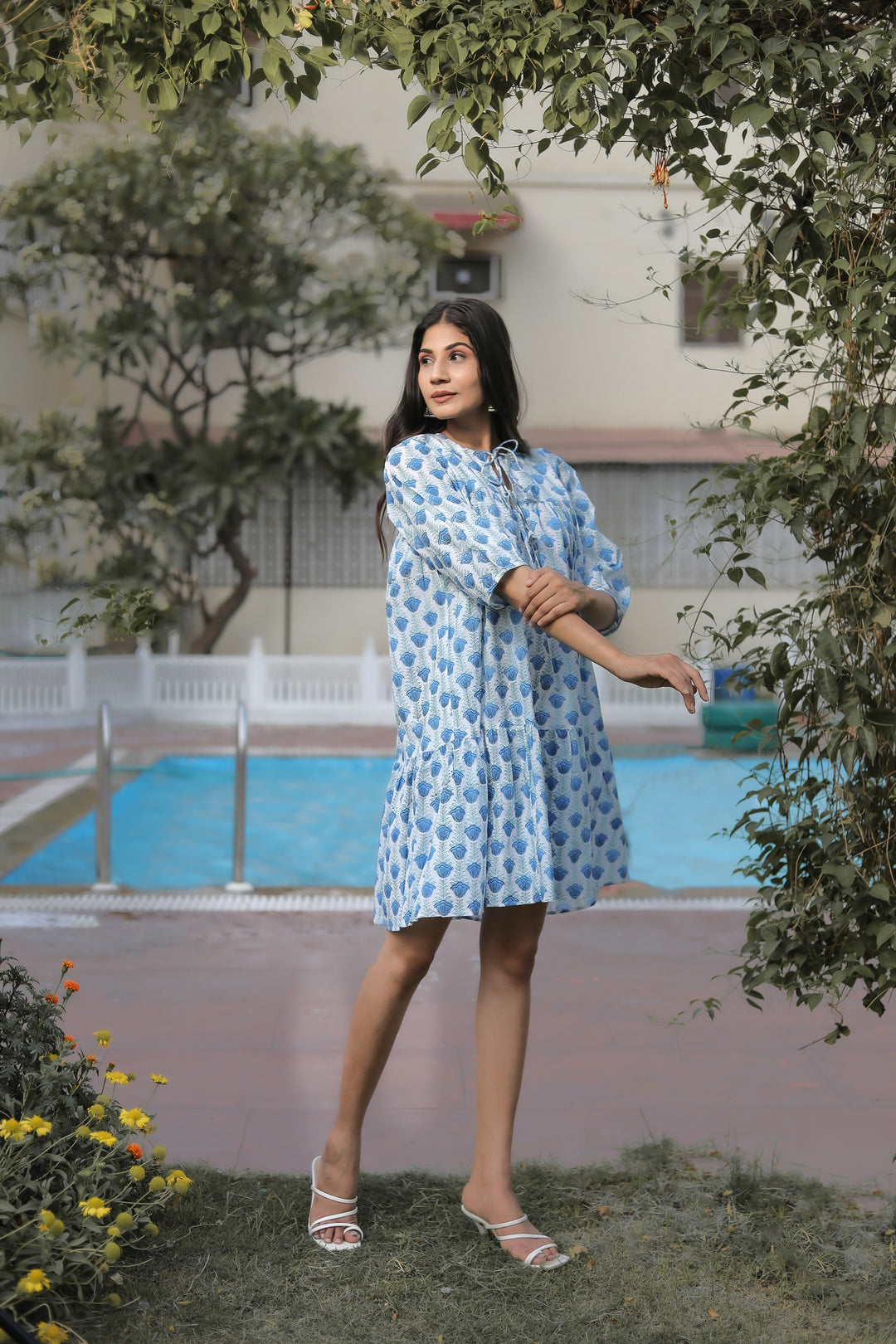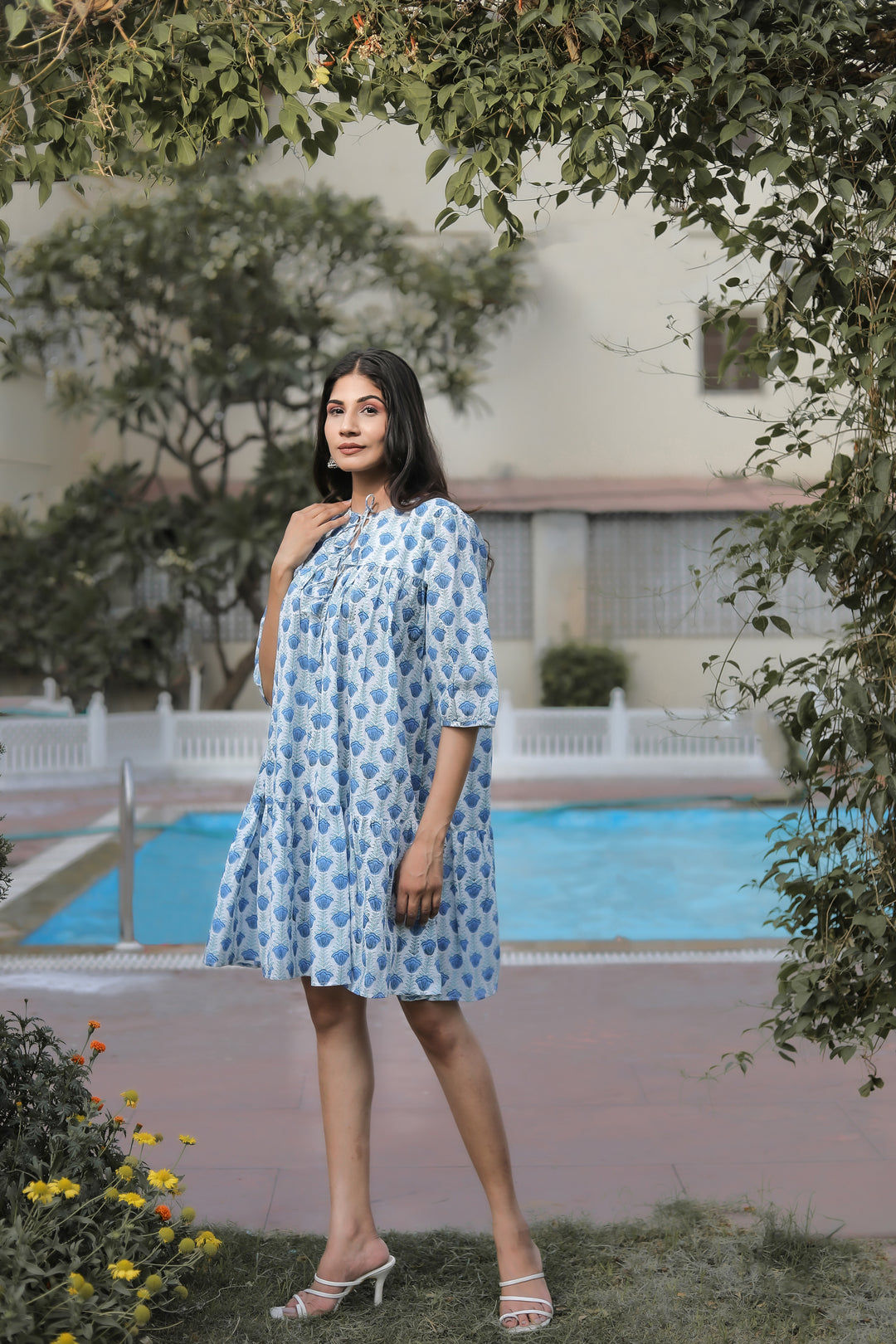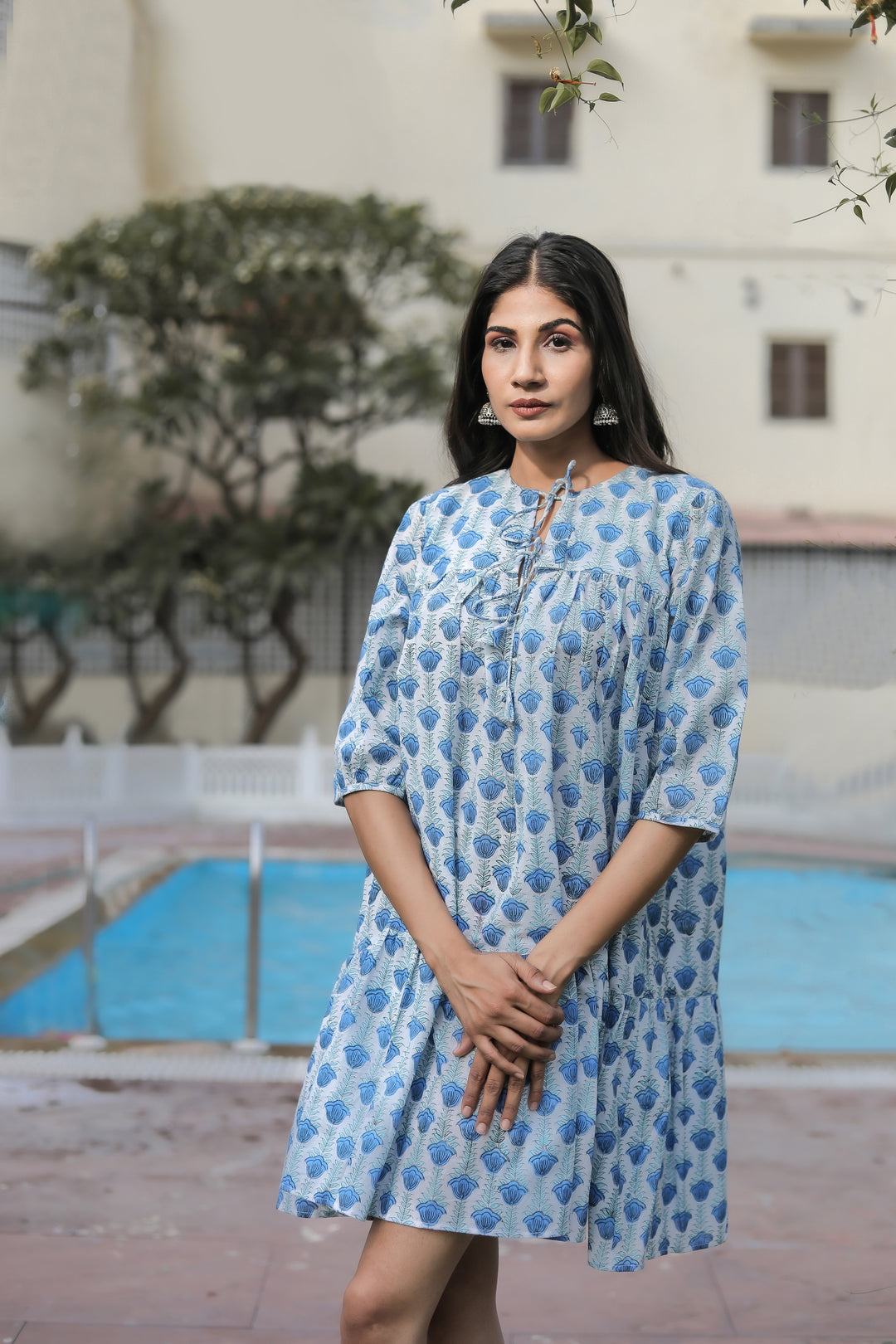 Emma Block Printed Cotton Mini Dress
---
Low stock - 10 items left

Inventory on the way
Indolibas brings to you a remarkable and extraordinarily beautiful Emma Handblock Printed Cotton Mini Dress that will help you distinguish yourself from the crowd. The dress is carefully crafted from luxurious, 100% cotton fabric that is both comforting and feather-light. This dress is the ideal selection for any warm-weather event and looks spectacular whatever the occasion.
The eye-catching hand-block prints add a crafty and artistic touch that further elevates the dress's aesthetics. The Emma Dress features a captivating V-neckline, short sleeves and a full-length skirt that flatters all body shapes, showcasing your curves in the most appropriate manner. Its short sleeves and V-neckline makes it easy to accessorize, creating a unique look that is solely yours.
What sets this dress apart from the rest is the professional design. Handblock prints raise the art of dress-making to an unprecedented level. Every print is skillfully developed with vivacious colors and perfectly block printed onto the fabric to design an impressive look. The ultimate result is a one-of-a-kind garment that gives an extra measure of grace and poise to your wardrobe.
This unparalleled dress from Indolibas will make you feel alive and confident about your style. Its showy prints and shapely, flattering silhouette, make this mini dress a total eye-catcher. This dress will make sure you're always looking your best whether it's for the office, a special event, or an evening out. With the Emma Handblock Printed Cotton Mini Dress, you'll always make an impressive impression.
How to Style The Dress
Here are some tips to style your dress:
Accessorize - Complete the look of the Emma Handblock Printed Cotton Mini Dress with a belt, statement jewelry, or both. You can go for a pop of color with a brightly-hued necklace and matching shoes to stand out from the crowd.

Mix-and-Match - Create interesting visual layers by combining patterns. The dress is already unique enough on its own so you don't need to be too subtle. Style with a colorful, geometric scarf or patterned stockings and make a bold statement.

Monochromatic - For a more minimalist look, stick to a single color scheme with the Emma Handblock Printed Cotton Mini Dress. Solid colors such as white, black, or gray provide the perfect backdrop for showcasing your jewelry or belt, and it adds a touch of sophistication to any outfit.

Maxi Cardigan - To add a bit of coziness, style the dress with a maxi-length cardigan for extra coverage. Keep the look casual with chunky sandals or boots and an unstructured shoulder bag.
Indo Libas offers worldwide shipping.

For detailed information about processing and delivery timeline please check our shipping policy page.
At INDOLIBAS, we believe that finding the perfect fit is as important as expressing your unique style. Our size guide is here to help you navigate through our diverse range of clothing, ensuring that you not only look good but feel confident in every outfit.
Indulge in the uniqueness of our handcrafted designs. Each piece is meticulously made, ensuring individuality. Please note, due to the artisanal process, there may be slight variations, making your garment truly one-of-a-kind. Embrace the limited edition charm and know that your choice not only feels good on your skin but resonates in your heart.
HOW TO MEASURE:
a.  Measure from your shoulder bone to your wrist.
b.  Measure around the fullest part of your chest with your arms down.
c.  Measure around the narrowest point of your natural waistline.
d.  Measure around the widest part of your hip, normally 20/23cm from your waist.